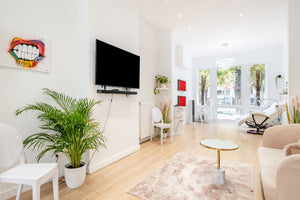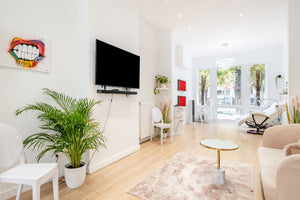 The treatment is done in two sessions of one hour each (minimum 24 hours and maximum 7 days between the two sessions) and we ask 130€ for the complete treatment.
As long as you don't abuse it, the treatment does not damage the email. We recommend a maximum of 3 sessions per year per client to avoid too much damage or awareness.
You may be a little sensitive for 24 hours after the session, but after that it fades.
A dentist will make impressions for custom-made gutters (a night treatment and over 10 days in general) or will use external accessories. We only use a whitening gel that is left on the teeth and it is activated by a led lamp.
There is a big price difference too.
If the false teeth are behind yes without worries. if it is in front it is better not to do it.
★★★★★

Great welcome, very attentive with customers, I recommend 10000% 🔝 AND an incredible result! 🤩 💯
★★★★★

A warm team, a warm welcome. Delighted with our visit to you and more than happy with the result. (translated by google)

Romina C

Brussels, BE
★★★★★

First whitening for me and great experience! Great welcome, pleasant session (massage chairs 🥰) and magnificent result! All this for a super reasonable price! I thoroughly recommend!! 🙂 thanks to you 2, only success for you!
★★★★★

Great first whitening experience! So happy with the result! A big thank you to the manager who is just adorable! I recommend 1000x!
★★★★★

Top service very good welcome 👍👍

Reda D

Brussels, BE
★★★★★

Team and welcome at the top! A visible result immediately and amazing for the price, knowing that a dentist asks much more expensive. Beautiful place, located in a place very accessible by transport. Really I recommend it 100% 🤍
★★★★★

First bleaching and my experience was simply exceptional.😍 I thank the people in charge of the salon who are so gentle. I recommend you 200% tooop service 😍👌🏽
★★★★★

First whitening too and super happy with the result!!! Plus great duo, super nice and top-notch welcome 😀

Jeremy Resibois

Brussels, BE
Of course it is. You leave with your kit immediately and you can even open your salon or get hired in a salon to work there
No need, by following the training you are free to practice American tooth whitening.
Obviously yes, we explain where to supply you and if necessary, we supply our students ourselves.
The only things you will need are:
- Your concentration during the training which will be very complete and therefore a lot of information will be given.
- Motivation before - during - after the training.
- Determination in your approach to get from this training, the maximum of what you wanted to do before coming.
No worries, we have set up a support group made up of the vast majority of people we have trained, some of whom have made teeth whitening their profession. So we'll be answering questions along with the other band members.
Kdbrilliance
The "little" story
How did 2 young people aged 19 and 23 land on Avenue Louise in the midst of COVID-19?
The story